Cake Feasta, layer cakes and cupcakes, made from scratch. We love cakes and so will everyone who receives your cakes and cupcakes from Cake Feasta. Imagine cakes and cupcakes from a beautifully decorated presentation box. It's a feast for the eyes and the appreciation. Your thoughtful, delicious corporate cakes will remain in your minds. Full-color printing on the icing allows us to customize your cakes with logos, illustrations, sayings… anything you want. People bond over food, especially sweet baked goods. They make people happy. Sending a cake from Cake Feasta will put a smile on people's faces, and that helps build relationships. Show you care with cake, and stand out from the competition. Made to order and packed with great care.
When is the Best Time to Send a Corporate Cake?
A cake makes a great gift for the holidays. Your customers, employees, and prospects will be pleased to receive a standout and outstanding sweet treat. But it's always a good time to send cake whenever you want someone to feel valued and important. Sending a cake shows you care; it's great for business development and enhancing customer relationships. Our cakes make ideal gifts for occasions year-round to:
Introduce yourself to new scenarios
Say thank you for new business, referrals, a job well done, or customer loyalty
Welcome new hires even before their start date
Reward top performing salespeople, regions or divisions
Celebrate birthdays and milestones such as promotions, years of service, a successful year
Announce product launches and other corporate events
Mark special days such as Boss' Day, Employee Appreciation Day, Administrative Professionals Day
Our Cakes are Truly Special
We have a wide selection of amazing, fondant cakes including best corporate cakes of the month. The taste of cakes is guaranteed to get their attention.
Cake of the Month Club
You can send your clients a cake one time, but why stop there? Keep your business top-of-mind every month by joining the Cake Feasta Cake Club. Great clubs offer great benefits, and we have some of the best including a different amazing and delicious cake each month and great discount pricing!
A different amazing and delicious cake each month for your clients
Giving you the option to choose the plan that best suits your budget; either a 6 month or a 12 month plan
You can get great discounts on cakes
Keeping your name and message on the tip of their tongues
It gives the lucky recipient a reason to Thank You, month after month!
It's easy! Place the order once and you're done. We can repeat the order any time.
How to Order
Cake Feasta makes corporate cakes delivering quick, convenient, and memorable. Businesses large and small love our scratch-baked customized fondant cakes, logo cupcakes, and mini logo cupcakes for their needs. Simply click on Order Now button below to fill out the form and we'll follow up with you within two business day, or call/whatsapp 0345 6369621. You can also email us at contact@cakefeasta.com and someone from our staff will help you find the cake that will make the perfect presentation.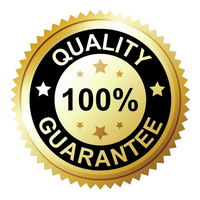 Our Guarantee
Cake Feasta want you to be happy with your cakes and we are sure you will be. If there is a fault with the cake you buy we will replace it.