Free Delivery
There is no better way to celebrate the special day with sweet cakes to show your affection and love for the celebrant. Now a day's cakes make ideal gifts for any special milestone in our lives. Cakes are a must for birthdays, anniversaries, graduations, farewells, weddings, new born celebrations, Mother's Day, Father's Day, all festivals, and the list goes on.
To make the shopping experience convenient, now you can order cake online at Cake Feasta and get free delivery in Lahore for 3 or more than 3 pounds only in Johar Town, Faisal Town, Wafaqi Colony, BOR, Johar view ph2, Johar View, Gosha-e-Ahbab, Alpha Society, Tech Society, Abdalians Society, Raza Block, Kareem Block and Sikandar Block of AlT. Other than delivery charges will charge according to the areas. Our cakes are made with the finest ingredients and can be delivered on time in Lahore.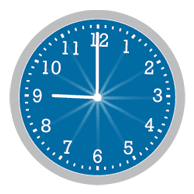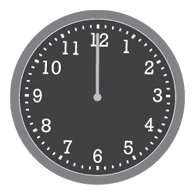 Same day delivery in 6 hours


Almost anywhere in Lahore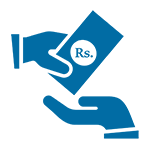 Cash On Delivery or Online Cashless Payment


Midnight Delivery at 11:55pm
 Online cake delivery
Online cake delivery is now a day very commonly used search term, especially during festive seasons and special days like valentine day, birthday and marriage anniversary. Cake Feasta is an online celebration partner involved in online cake delivery, gifts delivery, chocolates delivery, greeting cards delivery and much more with just a click from anywhere in the World. Now you have the power to send cakes, or in short send your feelings anywhere in Lahore with same day delivery options as well as midnight delivery services. (midnight delivery services Temporarily Closed due to covid-19)
Order cake online
When it is a special celebration like Birthday or Marriage Anniversary, cake cutting ceremony is an integral part, and if you do not wish to go out in traffic just to buy or order a cake, you can always order cake online with Cake Feasta, who will take care of everything and get relief from facing things like traffic, parking, and a lot of time. When you order cake online, there are lot of other benefits like:
Large variety of cakes
Cash on Delivery, Cashless payment
No pain of handling the logistics
Money back guarantee
When you are out of station, you can order cake online
Same day online cake delivery
Forgot the important date? Running out of time? No worries at all, CakeFeasta can do same day delivery of cake anywhere in Lahore. All you have to do is Call us. We can deliver cake in as low as 6 hours. But, when you want the same day delivery you have to keep following things in mind:
Same day online cake delivery is possible at CakeFeasta, but you have to check availability.
If same day delivery is not done, you will get the cost refunded.
Midnight cake delivery
Love unexpected surprises at 12 midnight? CakeFeasta is expert at that. In addition to the general Terms of service, there are a few more things to consider if you want to book an order for midnight delivery which are:
Midnight delivery is considered between 10:30pm to 12:30am.
Rs. 500 extra charges will apply.
To avoid confusion of date, we have kept 11:55pm as the time of delivery
If midnight delivery is not possible, you will get refund of the payment.
Birthday cake delivery
CakeFeasta has a special variety of birthday cake delivery services, which are one of the bestseller products across the world. Since most of the users book the order for birthday cake delivery, we have a large variety of birthday cakes which are famous in the local market and we only made to order.
Valentine Day Special online cake delivery
There is one day in an year, which makes us crazy and busy both, and that's Valentine Day which falls on 14 February, every year. Considering which we have introduced some exciting Valentine day special stuff and ideas you can try with your loved one. Simply check the Valentine day special section on our website to get a glimpse of hilarious ways of Valentine day special celebration.
Online Cake delivery in Park, Hotel
One of the many challenging things Cake Feasta team does, is the cake delivery in Parks. We have an expertise in doing this and we have done several cake delivery in Parks in our past, on time and to the right person.